Skip to product information
Fashenhues
Deluxe Kit
F-02
Regular price $210.95 Sale price $157.99 Save 25%
Transform your crafting dreams into reality with the Fashenhues Deluxe Kit! Featuring 48 vibrant hues, two base coats, antiquing solution and blending media, you got all you need to become the next Picasso of paints.

Let your creativity run free and make masterpieces that you can be proud of. You won't find a kit more full of possibilities!
You're going to have all you need to create amazing works of art with the complete line of Fashenhues Translucent Stains in the Fashenhues Deluxe Kit!

(1) 4 oz White base coat
(1) 4 oz Cream Basecoat
(1) Antiquing Solution
(1) Blending Media
(48) ½ oz Translucent colors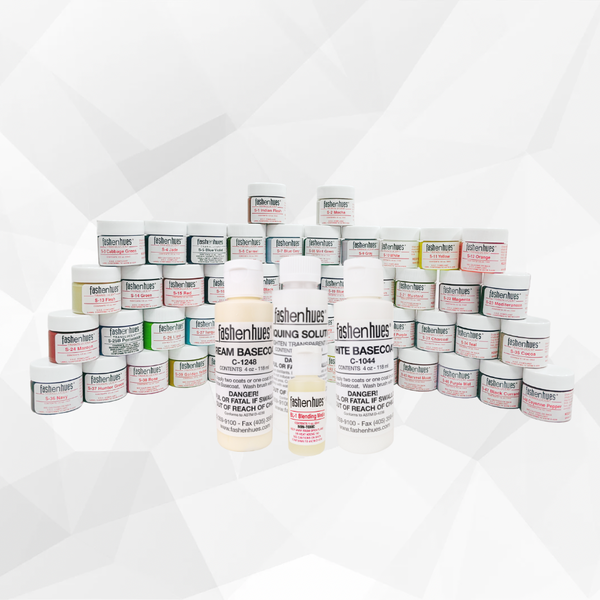 Deluxe Kit
Regular price $210.95 Sale price $157.99