Skip to product information
Fashenhues
Fine Powder - Silver
MP-2
$3.95
This Fine Silver Powder is perfectly suited for anyone wanting to elevate your project with a touch of glamour and sparkle. Not only does it provide an impressive, dazzling effect, but it also contains luxurious properties which will enhance your creations. Take it to the next level and add a touch of silvery glitz for an unforgettable effect.
Our Metallic Powders can be mixed with Gloss Glaze and applied by brush for an opaque metallic effect. 
A beautiful effect is to mix them with translucent colors for a subtle, shimmery look.  They can also be applied dry by dusting over a piece with a brush for highlighting.
To make a metallic antique, dip your brush in Antiquing Solution, then in powder, brush on.  Excess may be wiped with a cloth, then spray!
Frequently Bought Together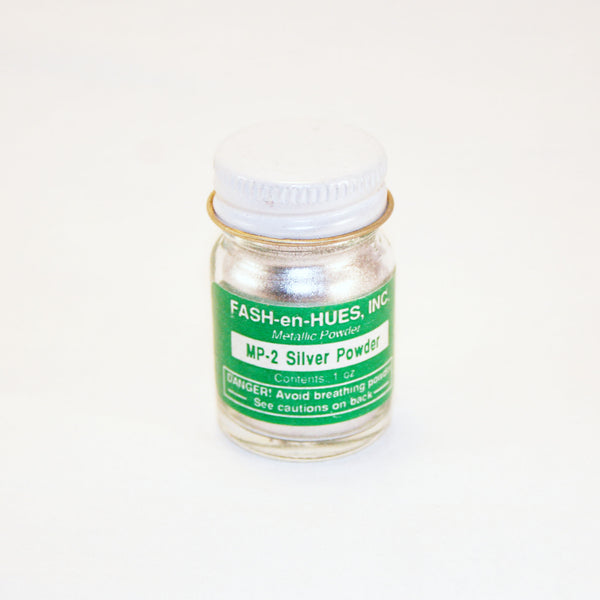 Fine Powder - Silver
$3.95