Skip to product information
Fashenhues
Master Artist Kit
F-04
Regular price $506.95 Sale price $378.99 Save 25%
 Get this Fashenhues Master Artist Kit, containing everything you need to show your mastery of the Fashenhues process.
The Fashenhues Master Artist Kit contains (1) 8 oz White base coat (1) 8 oz Cream base coat (1) Antiquing Solution (1) Blending Media (48) ½ oz Translucent colors (22) 1 oz Metallic Kolors (10) 1 oz Luminescent Kolors (4) 1 oz Pearlescenent colors.
This is a premium collection of expert-grade supplies, perfect for creating a gallery of one-of-a-kind Fashenhues masterpieces.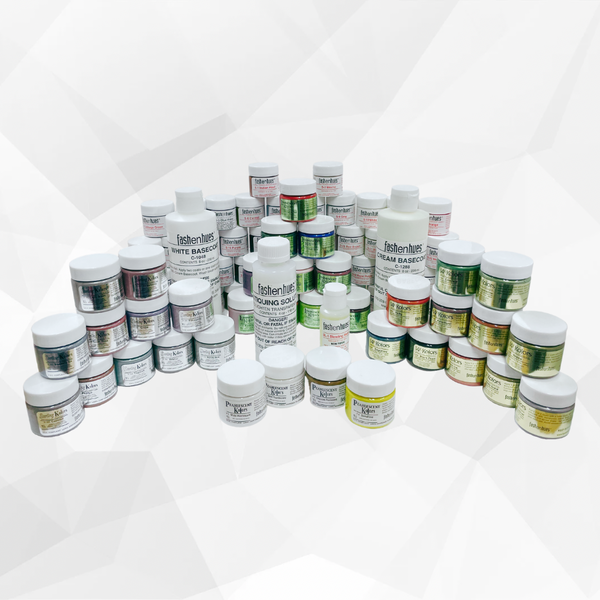 Master Artist Kit
Regular price $506.95 Sale price $378.99